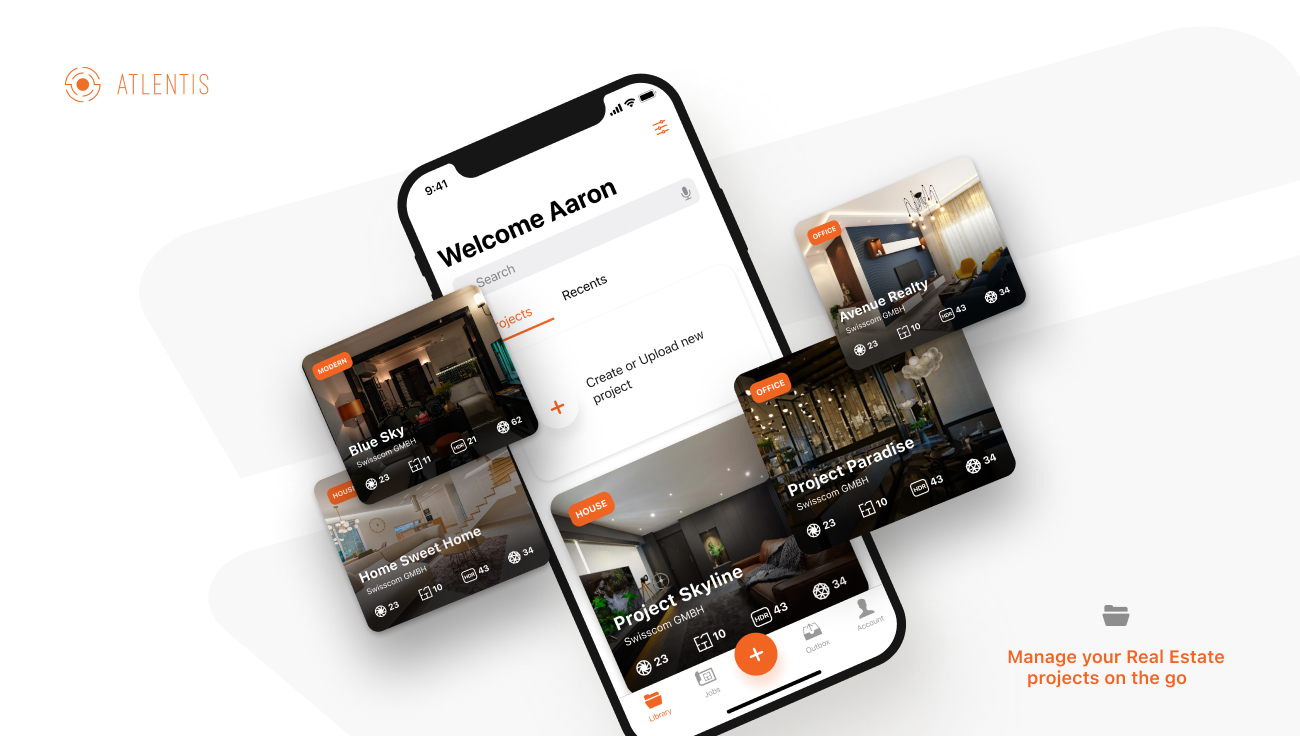 PROJECT LIBRARY
create & manage your property files
Create a digital library to manage your different properties. Photos, scans, floor plans at your fingertips: whether on your smartphone, tablet or computer. All seamlessly shared and accessible.
A project library at your fingertips
Nothing is more frustrating than to sort out pictures, floor plans at the end of the day, after visiting many prospective clients.
Stop wasting your time, ATLENTIS easy to use project library tool creates new projects in a few clicks and help you sort out the different information you have captured during a prospective client visit.
Your library is also designed to receive and sort out automatically all the images and 3D LIDAR scanning renders you have created, as well as any adjustment you make or order you place (blue sky replacement, floor plan conversion, etc).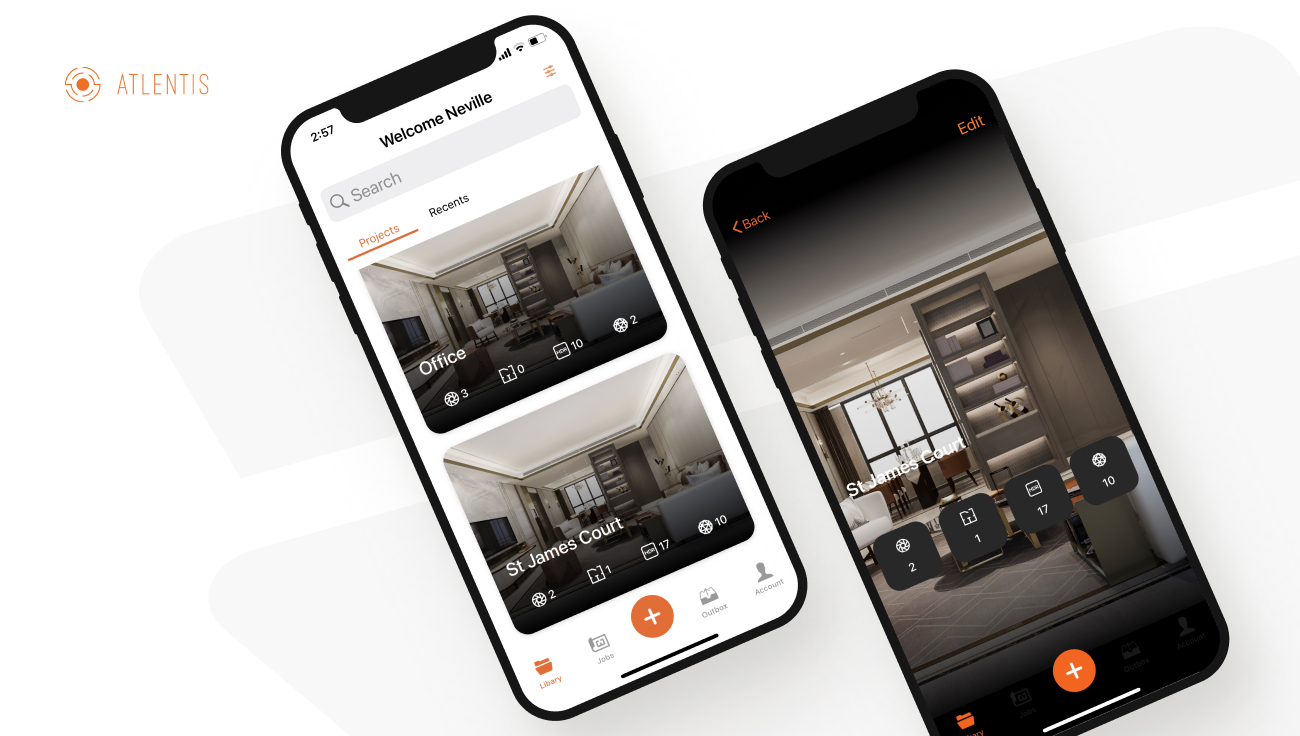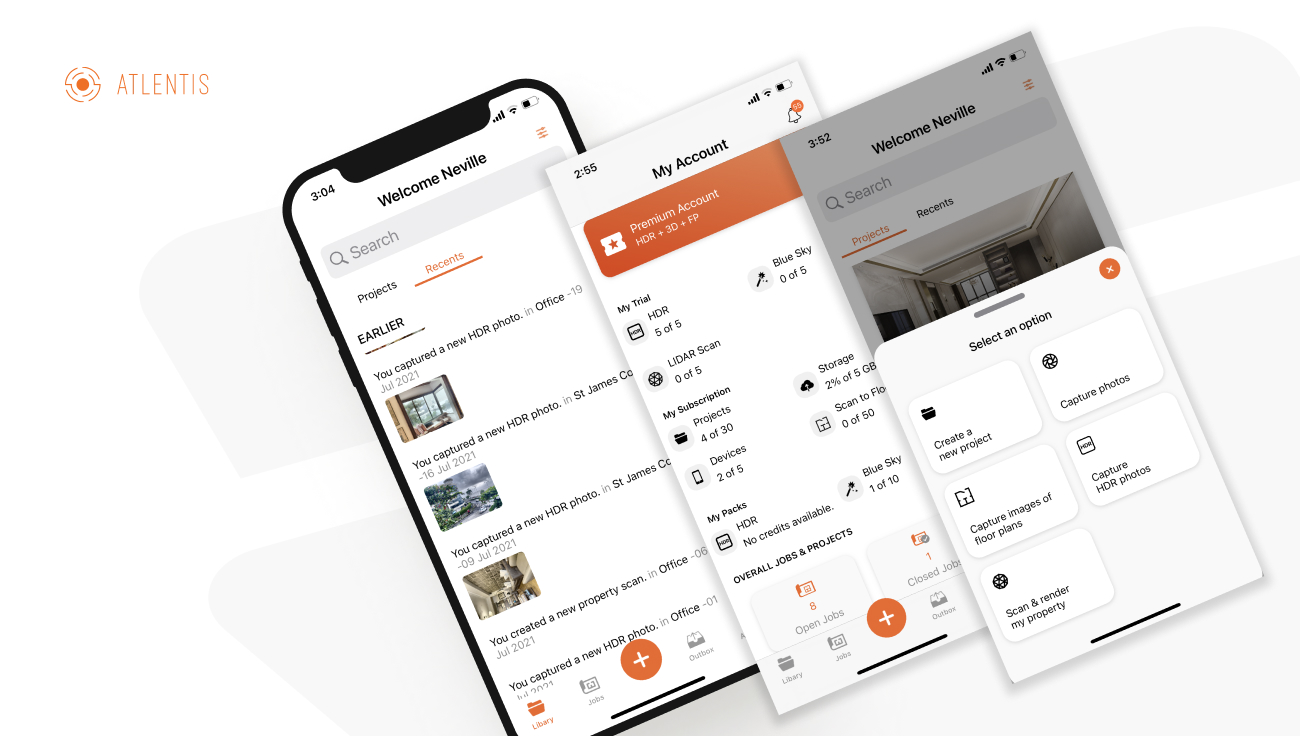 Real time synchronisation*
Instantly synchronise all projects, pictures, scans & floor plans across all your devices (smartphone, tablet and computer) in real time, whether you are in the office or on the go.
Sharing all the captured information with your office gives your team the opportunity to adjust pictures, order floor plans, etc. whilst still visiting a prospective client.
You do not need to wait to return to the office or use third party tools to share with your team and get the job done. It is seamlessly done in real time within the app.
Being faster gets your property ads quicker on the market.
* Mobile data connection with sufficient upload speed required
TRY THE ATLENTIS APP FOR FREE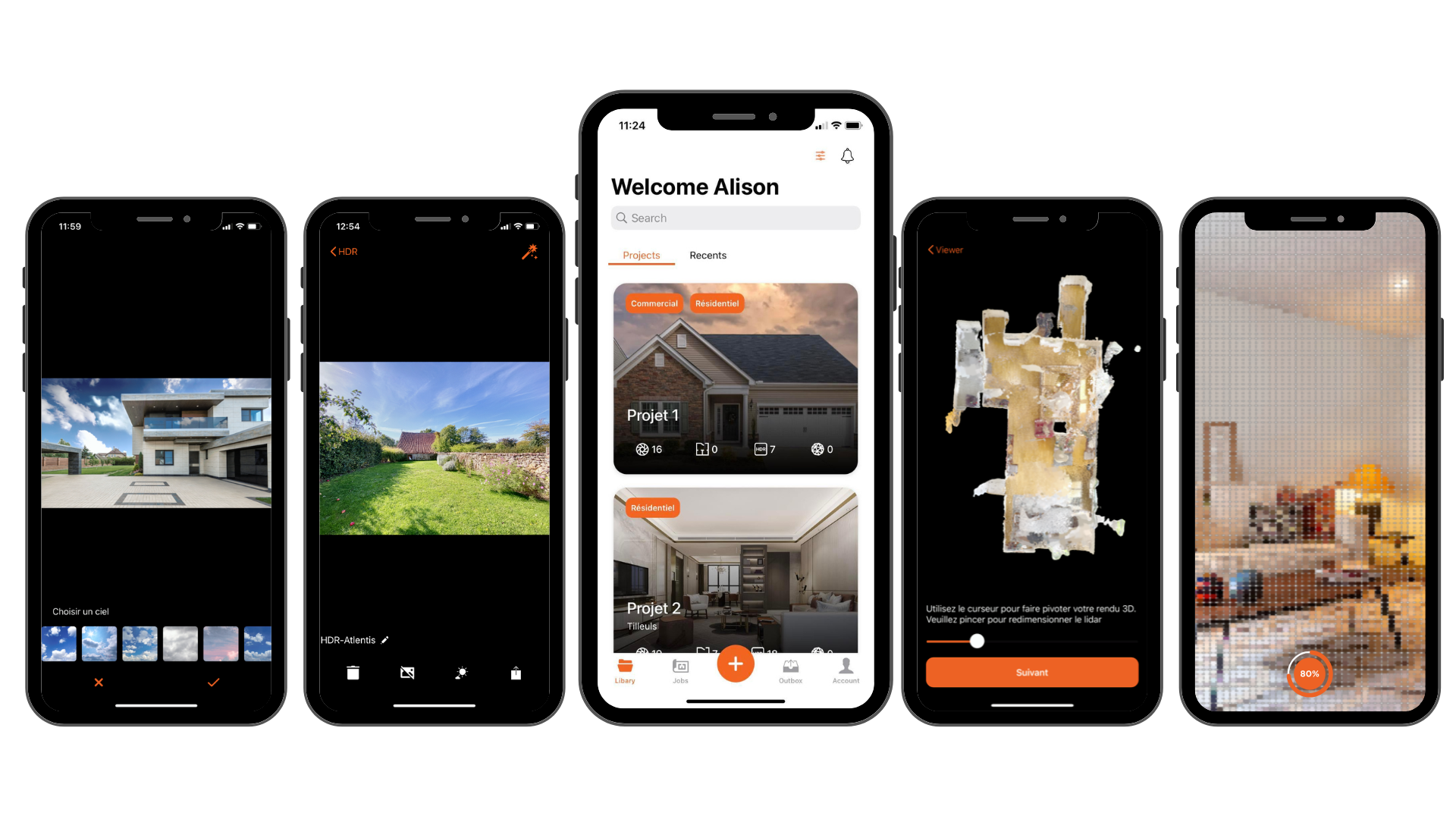 After registering on the application, you will be able to test for free, a limited number of times, the various functionalities of ATLENTIS: HDR photos,  replacement of a blue sky on a photo,  3D scanning of a property,  floor plan creation …
Download the Atlentis app on App Store and register for your free limited access.