1. In the classic order form, you can select various customization options (free or paying):
Your logo in watermark
An additional language
A garden space (color)
A graphic scale
Room dimensions (instead of surface areas in m²)
The exterior dimensions
The height under ceiling
The common area of the property
The gross area of the property
2. If you wish to further customize your plans, you can create one or more custom templates. This service is only available for 2D Standard and 3D STANDARD and PRO plans.
To access this menu from your DASHBOARD, please select the CUSTOMIZED tab, then click on the NEW TEMPLATE button.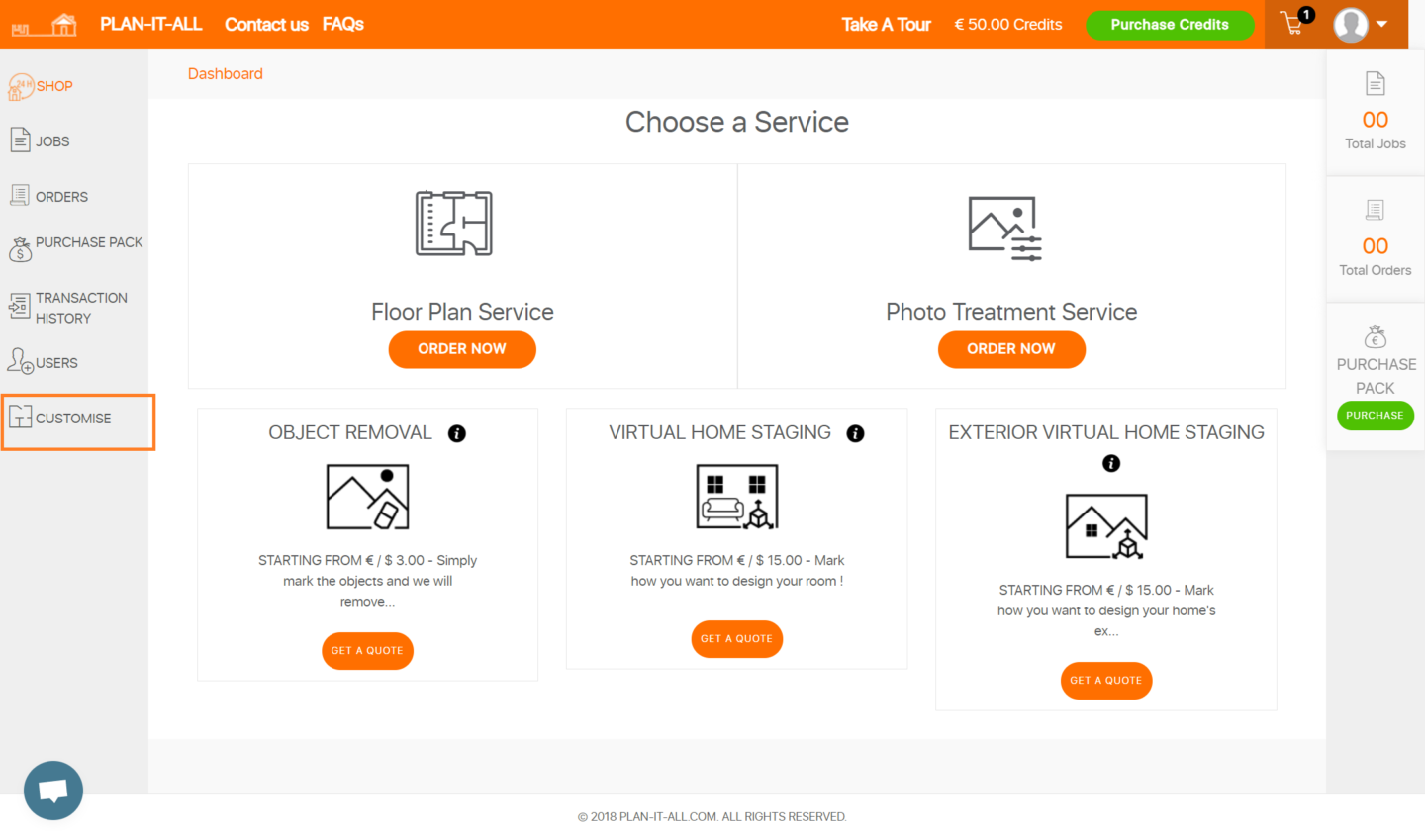 With our online customization tool, in addition to the above options, you can also change the colors of the different elements of your plan:
Wall color
Floor color – living rooms
Floor color – bathroom/shower
Floor color – kitchen, laundry room
Floor color – terraces
Furniture color
Color of furnishing fabrics
Color of kitchen base unit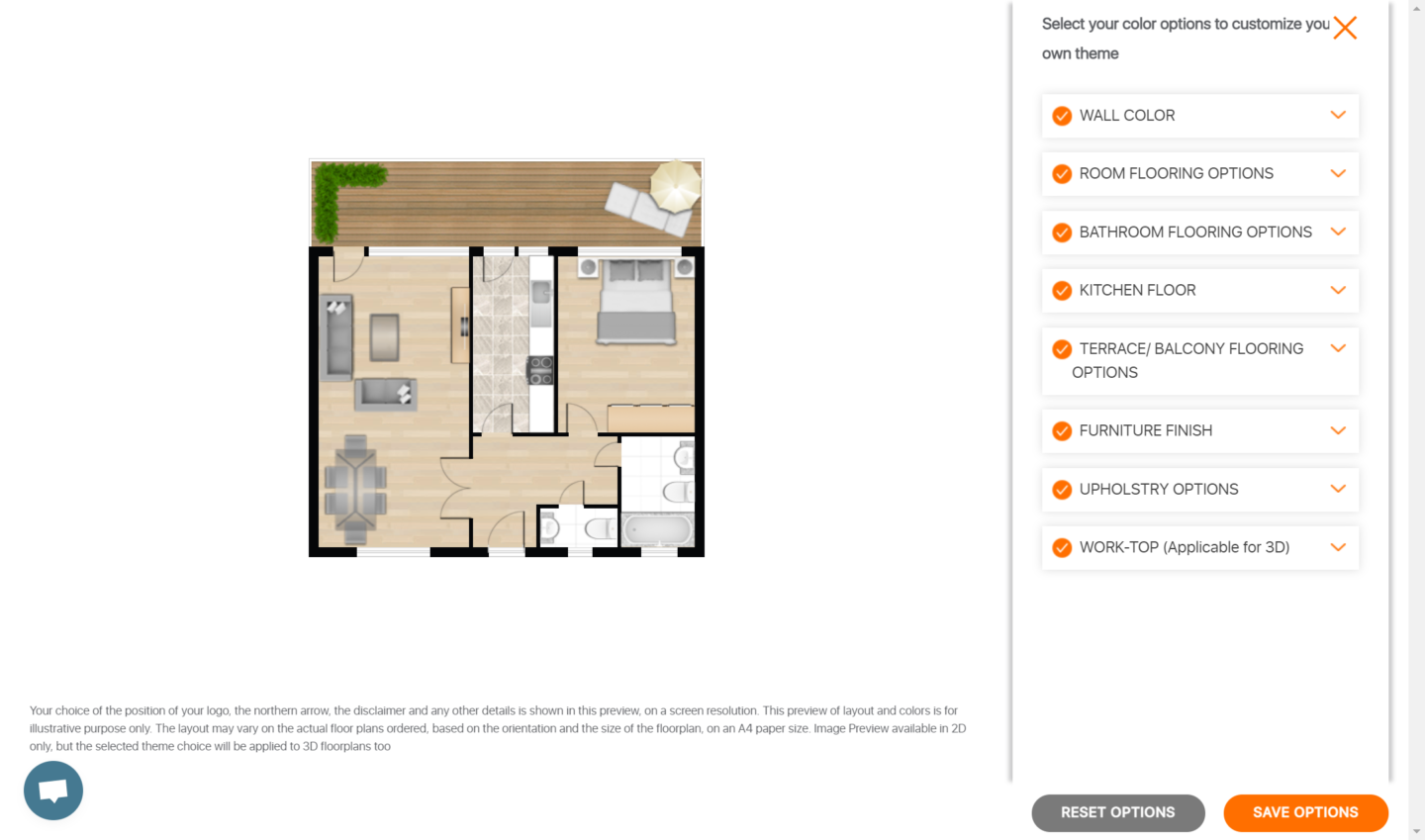 As soon as the payment is made, your custom template is immediately available for your orders.Note that before paying for it, you have the possibility to modify the template, print it or delete it.