A blue sky is much more eye-catching!
Did you know that?
Of the 365 days in a year, Paris has only 75 days of sunshine, or barely 20%. Yet sunlight is very useful, even for you, real estate agents. Blue sky and sunlight are indeed the best assets to highlight your real estate.
Here is an example of a photo taken in bad weather followed by the same shot but this time taken under a beautiful weather.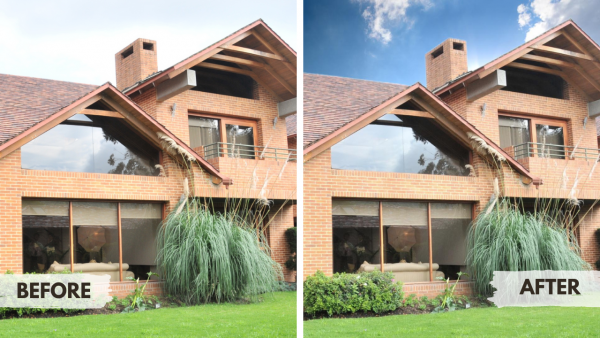 You can see that the property is much better highlighted on the second image. Shots taken on a nice day are more attractive and will make your real estate listings more appealing. However, waiting for a nice day to get a shot with a blue sky could be a waste of time.
Faced with this problem, we offer you an adapted solution.
Our solution: the ATLENTIS application
For months, our team has been working on the new application: ATLENTIS.
In addition to the new services available on the application, you will also be able to access the classic services offered by PLAN IT ALL. From the creation of floor plans to virtual home staging and photo editing, a wide range of services will allow you to find the ideal solution to improve your real estate listings.
In this article, we propose you to discover the blue sky replacement service available directly on your ATLENTIS application.
How to make a blue sky replacement directly from Atlentis ?
Take your picture directly on the ATLENTIS application then browse our selection of available skies. Choose the one that you think will best enhance your real estate photo. Your image will be processed with our custom blue sky AI engine. You will then receive it in a few minutes.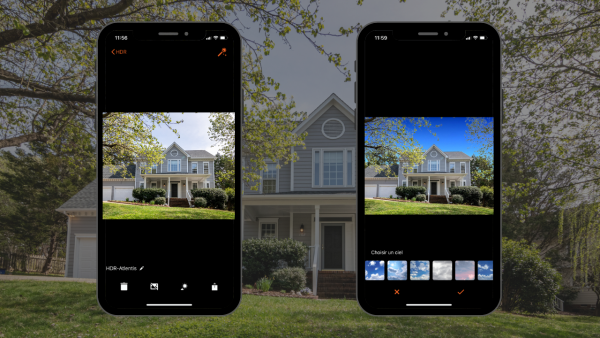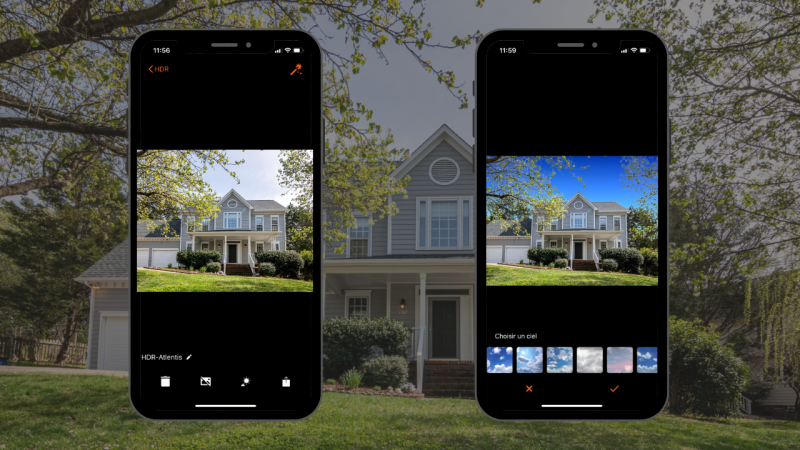 If you want to perform more operations on your real estate photos, you can, as mentioned above, request them directly from your app.
Join our newsletter
Volutpat vel turpis nulla lorem sed semper. Aliquam sagittis sem libero viverra vehicula nullam ut nisl.