Did you know that? PLAN IT ALL also plans commercial properties?
We offer a wide range of services for residential properties.  You are bound to find what you need for your houses or apartments for sale / rent.
Here is an overview of our residential real estate marketing services –
And many more to discover on our platform.
Why create specific services for commercial properties?
We wanted to go further. Indeed, our goal is to propose to real estate agents an offer always more complete and adapted to their needs. The business world is omnipresent in today's society. To give you some figures, in France, in 2021, nearly one million companies have been created.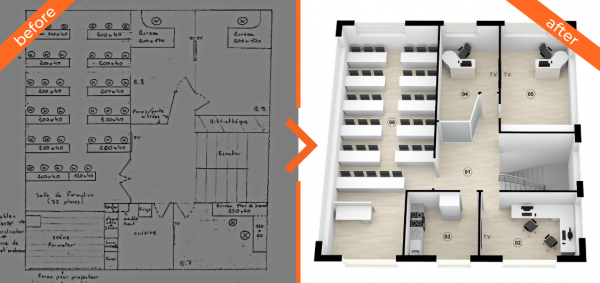 On their side, small, medium and large companies continue their expansion. One example is Facebook, which has changed its name to Meta. This dynamic is not without consequences on our real estate sector. Indeed, the creation of a company means the need to hire. It also implies the provision of premises for employees.
Likewise, expansion means the need for more employees. Larger or more adapted offices may then be necessary. That's why we offer you our services of plan creation and photo editing for your commercial properties.
Find out more!
Do you need to sell or lease commercial space? Stores, offices, mixed building? It is very simple to order your services for your commercial properties!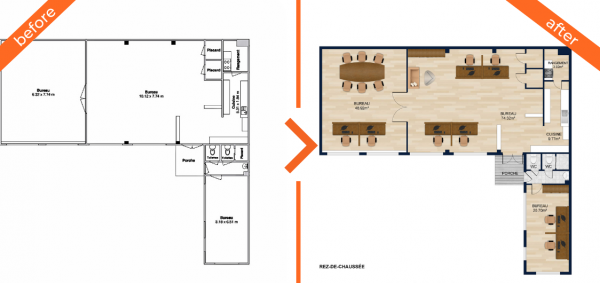 Go to our PLAN IT ALL platform.
Log in to your account.
Choose the service you are interested in: floor plans, 3D renderings or virtual home staging.
Send us your files. Also tell us what you want precisely.
Validate your order.
In a few clicks, it's done. Then, all you have to do is wait to receive your files. Don't worry, our experts will do everything in their power to deliver your files as soon as possible.
If you have any questions, you can contact our support team at the following address: support@plan-it-all.com.
Join our newsletter
Volutpat vel turpis nulla lorem sed semper. Aliquam sagittis sem libero viverra vehicula nullam ut nisl.