A brand new website
PLAN-IT-ALL.COM launches its new website. Since its creation in 2017, we have designed new products and services for the real estate industry. That's why it was time to renew the website in order to show and detail these new products.
PLAN IT ALL has a new design
Great news: find more information about all our services and products for your real estate marketing! Surf and order on our new website also from your mobile or tablet. We offer services for both residential and commercial properties (offices).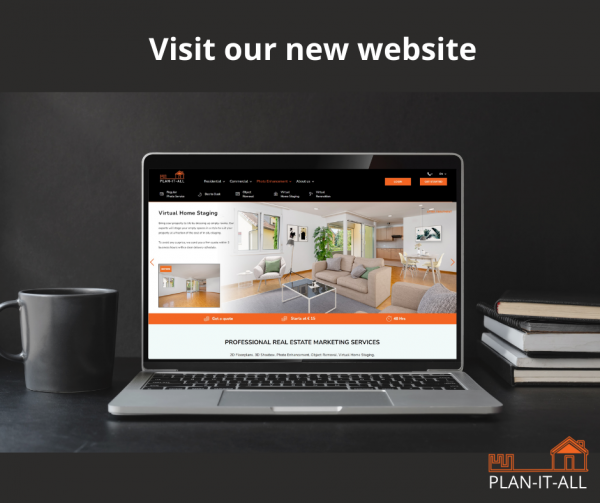 We offer real estate marketing products of different range. Whether you are a large or small structure, you will find the products adapted to your wishes and your budget. We also offer custom solutions: contact us at sales@plan-it-all.com.
New functionality not to be missed
We are proud to present you one of our new features: the virtual renovation on photo. Indeed, if you have a real estate project in renovation or under construction, you can send us photos of the property in the state of work.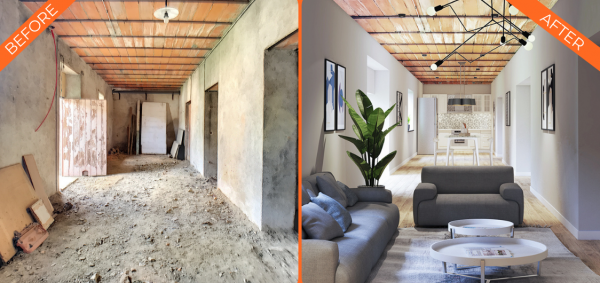 We will transform them into a comfortable virtual cocoon. This way, your customers can easily project themselves. More examples of our space virtualization work ?
Our blog articles on new website
Whether you are a real estate agent, developer or simply interested in real estate, feel free to browse our blog. You will find the latest news from PLAN IT ALL, its 2D and 3D floor plan services, its photo optimization services. But also everything related to digital real estate marketing.
Questions about how we work ? How to order our services? PLAN IT ALL's Youtube channel offers simple and short video tutorials (only in French for the moment).
Join our newsletter
Volutpat vel turpis nulla lorem sed semper. Aliquam sagittis sem libero viverra vehicula nullam ut nisl.