Virtual Staging and Virtual Renovation Services
Nowadays Real estate buzz is around "Virtual staging" and "Virtual Renovation" services. These services are being used by real estate agents, realtors and interior designers to showcase the existing properties in a more visually appealing manner. The purpose of these services is to package the property to make it more appealing to the buyers.
Both these service offerings are a hybrid of a Digital Photograph of the "now" elements and Computer-generated 3D renders of "possible changes" to help with more aesthetic visualization of the space. These computer generated images CGIs, work as an effective marketing tool to help customers make an informed choice.
Though both sound similar and require same special softwares such as Autodesk 3DsMax, Adobe Photoshop, and other related plugins, to accomplish the desired results, there are few fundamental differences.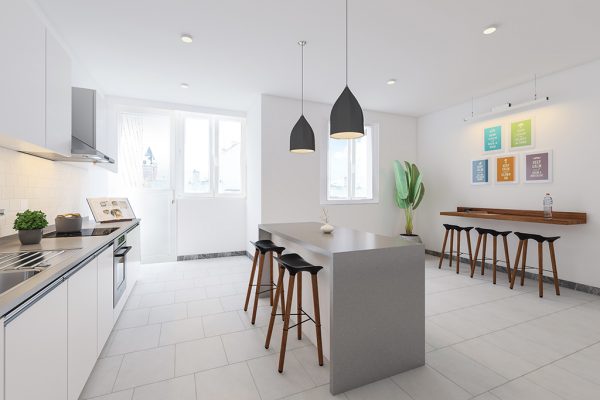 Virtual Staging Vs Virtual Renovation
Virtually "staged" images help to visualize the change of what "your real estate is" to "what it can be" with new/ different furniture, colors, accessories, and ambience. Some examples of Virtual staging are
Place furniture in a photograph of an empty room or change the existing furniture, wall papers, flooring, lighting, etc. in the photograph of the room
An over-grown unkept garden can be staged with trees, shrubs, grass etc. to make it more visually appealing.
Change snow to grass
Fill empty swimming pools with water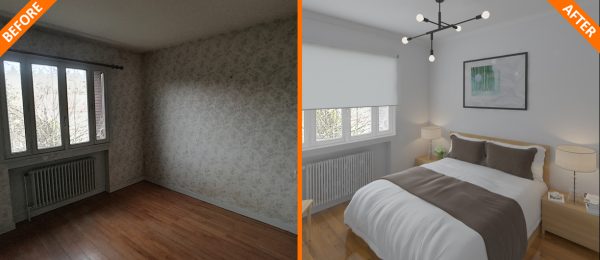 Virtually "renovated" images, help to showcase a change from what "your real estate is" to "what it will be" after intended structural changes or renovations.
Some examples of Virtual renovation are
 What the room will look like, if a wall is broken down to create more space
Layout changes like creating an open kitchen by breaking down the older space
Garden under renovation to add a Swimming pool can be Computer generated to showcase a completed swimming pool together with deck space, furniture and ambience
Change the details of garden layout, add a deck, change façade details, etc. in the Exterior photographs.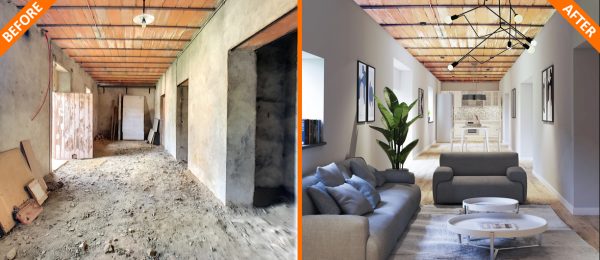 Learn more about Staging Tips to Increase Your Home's Value by Inspection support.
Where to order?
PLAN-IT-ALL on-line platform allows you to choose out of different Photo-treatment services. An easy order form helps you to upload the photographs, markout the instructions on the photographs and then send a request-for-quote. After placing the order, you will receive completed images within 2-3 business days.
All services offered by Plan-It-All are extremely competitively priced with speedy deliveries as low as 24 hours. Their high quality delivery of various services places them a few notches above their competitors.
Several varieties of 2D and 3D floor plans
dwg offerings
drawings from Matterport scans
Photo enhancement
Blue sky change services
Day to dusk
Blurring
Object removal,
Virtual staging
Virtual Renovation
Join our newsletter
Volutpat vel turpis nulla lorem sed semper. Aliquam sagittis sem libero viverra vehicula nullam ut nisl.