When selling a property, adding apartment floor plans to your real estate ad can be a real asset. By giving them a better idea of the layout and volumes of the rooms, it will greatly facilitate your customers' projections.
Why choose PLAN IT ALL's apartment floor plan services?
An architect's sketch can often give your real estate ads a less qualitative look. That's why PLAN IT ALL offers to transform them into qualitative apartment plans that will suit your needs as a real estate agent.
You can choose between 2D and 3D apartment floor plans. While 2D plans floor will give your architect's sketches a qualitative and attractive appearance, 3D plans will enable your potential buyers to project themselves concretely into the space offered for sale. Numerous options are available to best meet your needs.
Doyou want to give your customer a precise idea of the spaces and volumes ? Then add surfaces, dimensions (interior and exterior) and ceiling heights.
Highlight the property's outdoor spaces! Include a garden or, in the case of condominiums, common areas.
To ensure that your brand image remains in your customers' minds, add your logo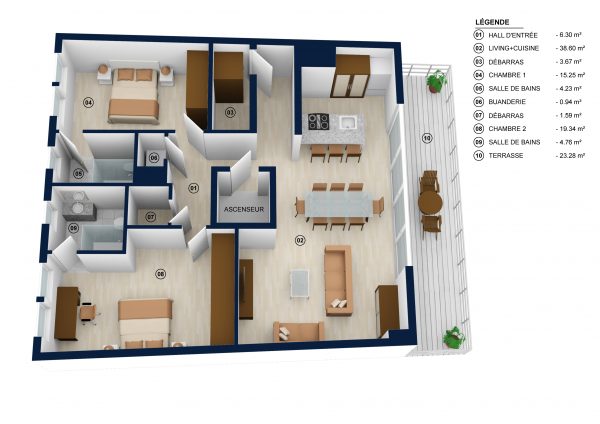 Order your plans!
At PLAN IT ALL, we're committed to facilitating the entire ordering process for our customers. To order your 2D or 3D apartment plans, simply log in to your my.plan-it-all.com customer area. Choose the type of floor plan that best suits your needs. Then upload a photo or scan of the sketch to be reworked.
Choose the options you wish to add, then place your order. We want to enable you to post your attractive real estate ads as quickly as possible. Our team of experts is committed to sending you your finished files within a maximum of 24 hours of placing your order.
Should you have any questions, please do not hesitate to contact our support team.
Join our newsletter
Volutpat vel turpis nulla lorem sed semper. Aliquam sagittis sem libero viverra vehicula nullam ut nisl.