In this article, discover our 2D house plans service.
Why opt for 2D plans?
Adding floor plans to your real estate listings can be an asset for selling. In addition to helping you stand out from your competitors, these plans will allow potential buyers to better understand the layout of the rooms and the surface areas of the property for sale.
However, architectural sketches can be complicated to understand. Indeed, your potential buyers do not necessarily have architectural knowledge. A classic plan may not be clear enough for them. In this case, the addition of a plan could confuse your customers rather than help them to project themselves.
That's where PLAN IT ALL's 2D sales plans come in. They allow a clear and telling vision of your property. At a glance, your client will see in your property the same potential as you, real estate agent. He will then be able to easily imagine the property and thus project himself.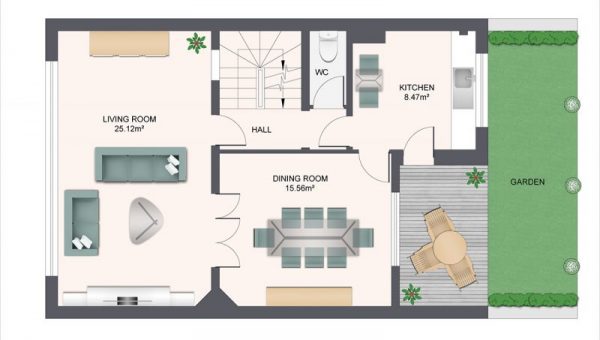 In the example above, the rooms are furnished, which makes it possible to identify them immediately. In addition, the layout is understood at a glance. This is clearly an asset to help customer projection.
PLAN IT ALL's services
At PLAN IT ALL, we understand the value of 2D house plans. This is why we have developed a complete service. We offer different types of 2D plans.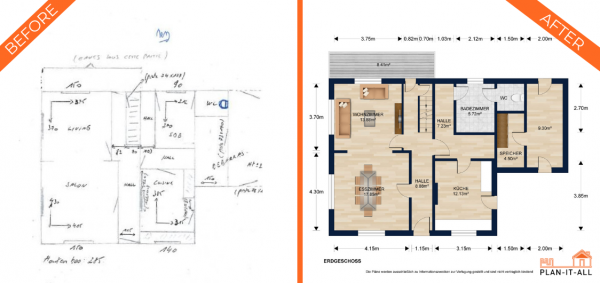 ]
To further enhance your brand image, we also offer customization of your 2D plans.
Place your order directly on our platform, by uploading your files. We transform your sketches or old architect's plans into beautiful professional house plans.
If you have any questions or need help, our support team (support@plan-it-all.com) is at your disposal.
Join our newsletter
Volutpat vel turpis nulla lorem sed semper. Aliquam sagittis sem libero viverra vehicula nullam ut nisl.