The alternative of 3D Floor Plan Software 
You do not have the time to draw floor plans of your house with a dedicated 3D floor plan software (whether free or not). PLAN IT ALL is the ideal alternative, for both 2D and 3D floor plans. Based on a rough sketch or old architect's drawings, PLAN IT ALL will create quickly professional and crisp floor plans. You will receive your floor plans in as quickly as 24 hours.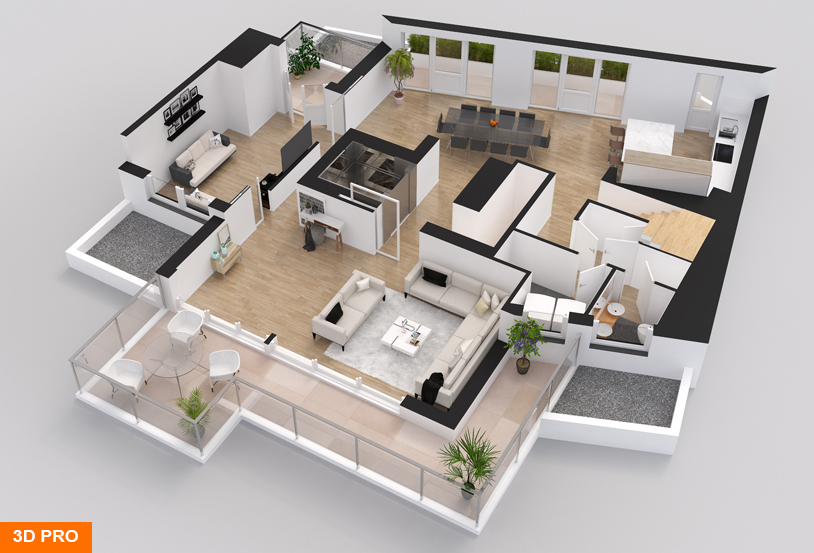 Not only a 3D Floor Plan Software, but a Fast Delivery Service …
All you need to do is send us a picture or a scan of your sketch or architect's old drawings (annotated or not). PLAN IT ALL will then take care of translating your creativity into quality floor plans, whether it be 2D or 3D floor plans. Why learn how to use a 3D floor plan software when PLAN IT ALL's services allow you to complete your orders in a short time whilst retaining quality service? The 2D floor plans are delivered within 24 hours or less. The 3D floor plans are delivered between 24h or 120h, depending on the level of finishing chosen.
… dedicated to your creativity
PLAN IT ALL is made for your projects. All can be realised from sketches or old annotated floor plans. Not only does PLAN IT ALL allow you to receive your floor plans within 24 hours but also to adapt them to your needs with a wide-ranging selection of options: furniture, measurements, colours, logos, information, etc. Everything within a few clics.
What's more, if you are a developer or real estate agent, you will want to be able to personalize your floor plans to your company's colours. It is thus possible to stand out from your competitors. To do this, all you need to do is to create your own customised template by using our personalization tool. It will then be available for all your future orders.  There is no limit on the number of templates you can create. With this unique PLAN IT ALL tool, you can include your colours, logo and other information that you wish to communicate about your company. This way, with each floorplan ordered, you can apply this personalization if you wish.
How to use PLAN IT ALL, the alternative to 3D Floor Plan Software ?
Using PLAN IT ALL is very simple and much faster than a 3D floor plan software. To do this, all you need to do is sign up free of charge on the PLAN IT ALL platform, choose a picture of a sketch or architect's floorplan then pick your options.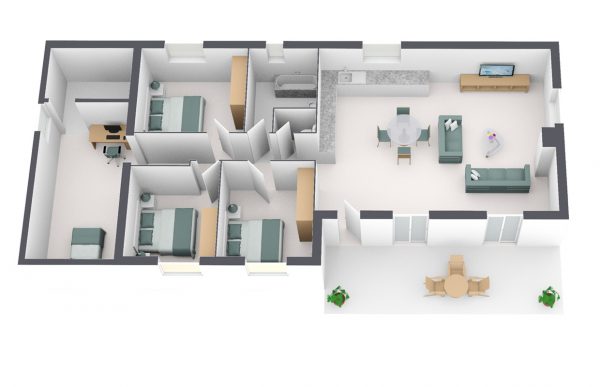 Then, you can select either with or without furniture, or even select your colours from the different models offered.   Finally, you can input any comments, select express delivery and your options. And then it is done. Within 24 hours, you will find your 2D or 3D floor plan in your email inbox.  It will also be available in your PLAN IT ALL account.
If you encounter any issues or need further information, do not hesitate to contact us (support@plan-it-all.com).
Join our newsletter
Volutpat vel turpis nulla lorem sed semper. Aliquam sagittis sem libero viverra vehicula nullam ut nisl.