Use 3D LIDAR scanning to highlight your real estate ads!
Adding a floor plan to your real estate ads can help you stand out from the competition. In addition to giving your potential buyers a clear idea of the layout of the rooms, it also reveals the full potential of the spaces. Projections are made easier, and your property stands out from the crowd.
Discover Atlentis 3D LIDAR scan
Would you like to add a plan to your ad but don't have any plans of your property? The solution is just a few clicks away: the Atlentis 3D LIDAR scan.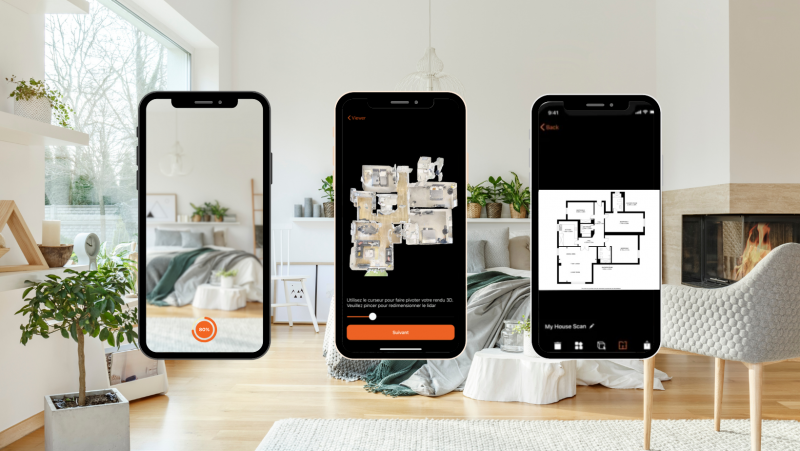 With your compatible connected device*, browse the property. It only takes a few minutes, even for a large property. It captures all your property's spatial information and measurements. In just a few minutes, our artificial intelligence engine returns a 3D scan.
*Devices from iPhone 12 Pro and iPad Pro (2021).
What's the point of this 3D rendering?
Thanks to the 3D LIDAR scan and the 3D rendering obtained from it, you can directly order your floor plans to scale. There's no need for architectural plans or sketches. The other advantage is measurement accuracy. The property scan, measurement eliminates errors.
How do I order a floor plan from my 3D scan?
Simply click on the corresponding icon when viewing your 3D rendering.
Here are the main steps to follow:
Rotate the model
Add labels such as room names
Choose language
Our team will then process your order and provide you with your plans as soon as possible, usually within 24 hours. The entire project is managed via the Atlentis application.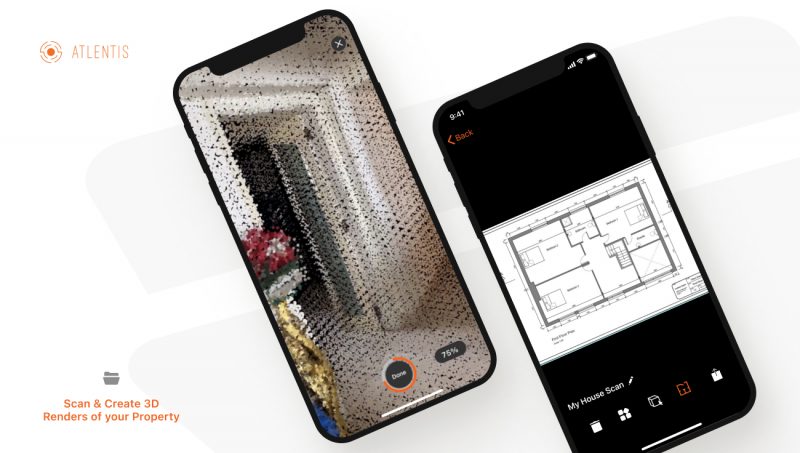 Atlentis works on a subscription or pack basis: choose the formula that's right for you!
If you have any problems or questions, our support team is at your disposal.
Join our newsletter
Volutpat vel turpis nulla lorem sed semper. Aliquam sagittis sem libero viverra vehicula nullam ut nisl.